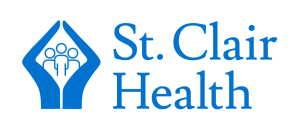 ---
Connect With Us!
The history of St. Clair is rooted in community. Beginning more than 10 years before the Hospital became a reality, devoted men and women of the South Hills worked tirelessly to plan, raise funds, find a site, and, eventually in 1954, bring to life their vision of creating a health care institution worthy of the people it serves. Their motto: Together we can do it.
Together we have. And we're still just getting started.
I'm pleased to announce the dawn of a new era as we rebrand this proud institution St. Clair Health. The change is more than simply an effort to modernize our name. Rather, it signifies that over the past 67 years, we've become an institution that our founders would scarcely recognize, yet of which they'd be intensely proud.
The quality leader. Advanced care close to home. A shared humanity. Your regional resource. These four pillars represent our commitment to you as we begin this new era. To remain a national leader in patient safety, quality, and patient satisfaction. To deliver world-class services and patient-first experiences in comfortable settings. To create a health system that sees the whole you and delivers the care your life demands. To create healthier and better communities in the region.
Reason for being an Outreach Event Sponsor:
At St. Clair Health, we're always looking for ways to deepen our partnerships within our community. To that end, you might call us the hub that helps. As the largest nonprofit in the South Hills, we are in a unique position to bolster the efforts of other nonprofits in the region such as Outreach Teen and Family Services, Inc. St. Clair is committed to learning about the community health needs and reaching out to other organizations to build relationships and make an impact in our community.